Mezim (Mezym) Forte pancreatin enzyme pancreas 80 tablets
MEZIM® FORTE / MEZYM® FORTE / МЕЗИМ® ФОРТЕ [80 tablets].
Aids the body's natural digestion process and restore the balance of your stomach.
Contains well-balanced complex of digestive enzymes.
Specially coated to provide release of the Pancreatic Enzyme in the intestines.
Mezim normalizes the process of digestion and absorption of fats, proteins and carbohydrates in the intestines.
Contains the pancreatic enzymes – amylase, lipase and protease, which facilitate the digestion of fats, proteins and carbohydrates. This contributes to their more complete absorption in the small intestine. Mezim compensates for pancreatic insufficiency and helps to improve digestion.
Pancreatin is a mixture of pancreatic enzymes that support digestion. Porcine pancreatin, which is similar to human, consists of proteases (to break down protein), amylases (to break down carbohydrates) and lipases (to break down fats). Together they aid the body's natural digestion process and may improve nutrient absorption. When taken between meals they act as systemic enzymes providing soothing comfort to the body. Mezym is a time-tested enzymic preparation of German quality.
The tablets covered with a cover of pink color, planocylindrical, with almost plane-parallel surfaces and bevelled edges, with a characteristic smell of pancreatin.
The pancreatin enzymes of lipase, amylase and protease facilitate the digestion of fats, carbohydrates and proteins, which contributes to their fuller absorption in the small intestine.
Indications:
insufficiency of the exocrine function of the pancreas, (chronic pancreatitis, cystic fibrosis);
chronic inflammatory-dystrophic diseases of the stomach, intestines, liver, gallbladder. Conditions after resection or irradiation of these organs, accompanied by impaired digestion of the poor, flatulence, diarrhea (as part of combination therapy);
to improve the digestion of food in patients with normal gastrointestinal function in the event of errors in nutrition;
preparation for X-ray and ultrasound examination of the abdominal cavity organs.
The dose is determined individually depending on the degree of digestion disorders.
Adults: 1-2 tablets before eating, without chewing and washing down with water. If necessary, additionally during a meal take another 1-4 tablets.
Duration of treatment can vary from several days (if the digestive process is disturbed due to errors in the diet) to several months or years (if necessary, permanent replacement therapy).
Pancreatin with minimal enzymatic activity:
lipase 3500 ED Ph.Eur
amylase 4200 ED Ph.Eur
protease 250 ED Ph.Eur
Excipients: microcrystalline cellulose, sodium carboxymethyl starch (type A), silicon dioxide colloid, magnesium stearate.
Sheath composition: talc, hypromellose, azorubin varnish (E122), simethicone emulsion 30% (dry weight), polyacrylate dispersion 30% (dry weight), titanium dioxide (E171), macrogol 6000.
Hypersensitivity to the components of the drug; acute pancreatitis; exacerbation of chronic pancreatitis; pregnancy and lactation.
Produced in Germany, packed in Russian Federation.
Shelf life: 3 years.
Manufacture dates as well as Expiration dates indicated on the package are in European format which is DD/MM/YY.
Manufacturing date: January 2019 or newer.
Storage:  keep at dry place with temerature under 30° C.
This is original product. It shipped in original package.
One carton box consist 1 carton box with 80 tablets and insrtuction in Russian.
I send product that released for Russian distribution, so it contains text and inscription in Russian language.
Absolutely new condition, not used, not opened.
I send products by registered Air Mail Small Packet (with tracking number).

Usually It takes 3 days (after payment) to send items.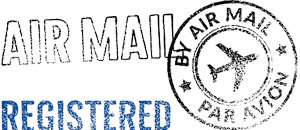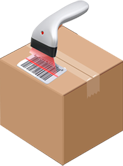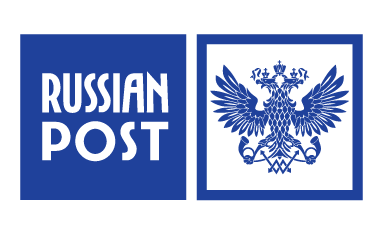 Shipping time 15 ~ 45 days.
I send products by registered surface mail Parcel (with tracking number).

Usually It takes 3 days (after payment) to send items.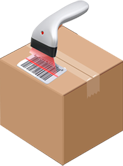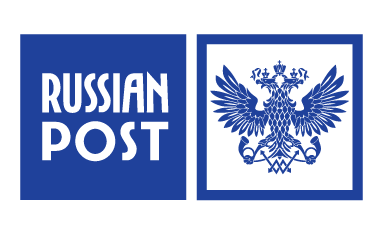 Shipping time 35 ~ 70 days.
Unfortunately, transactions cannot be cancelled after payment has been made.
Please make sure the ship to address is correct at the time of payment. We are not responsible for packages that are shipped to the incorrect address due to buyer error.
| | |
| --- | --- |
| | Austria |
| | Canada |
| | China |
| | Cyprus |
| | Denmark |
| | Estonia |
| | Finland |
| | France |
| | Germany |
| | Greece |
| | Hong Kong |
| | Hungary |
| | Indonesia |
| | Ireland |
| | Israel |
| | Italy |
| | Japan |
| | Latvia |
| | Lithuania |
| | Mexico |
| | Netherlands |
| | Norway |
| | Poland |
| | Portugal |
| | Singapore |
| | South Korea |
| | Spain |
| | Sweden |
| | Taiwan |
| | Thailand |
| | Turkey |
| | United Arab Emirates |
| | United Kingdom |
| | United States of America |
| | Vietnam |