Pancreatin Dietary Enzymes 125 mg 50 tablets Pharmstandart
PANCREATIN / ПАНКРЕАТИН [50 tablets].
Aids the body's natural digestion process and restore the balance of your stomach.
Contains well-balanced complex of digestive enzymes.
Specially coated to provide release of the Pancreatic Enzyme in the intestines.
Pancreatin is a preparation of porcine pancreatic enzymes. Pancreatin has naturally occurring protease (protein digesting), amylase (carbohydrate digesting), and lipase (fat digesting) enzymes.
Enzymatic agent. It contains pancreatic enzymes – amylase, lipase and proteases, which facilitate the digestion of carbohydrates, fats and proteins, which contributes to their more complete absorption in the small intestine. In diseases of the pancreas, it compensates for the insufficiency of its exocrine function and helps to improve the digestion process.
Indications for use:
chronic pancreatitis,
pancreatectomy,
the state after irradiation,
dyspepsia,
cystic fibrosis,
Schwachman-Diamond syndrome,
the state after an attack of acute pancreatitis with the resumption of oral nutrition,
flatulence,
diarrhea of ​​non-infectious genesis,
Remkheld's syndrome (gastrocardial syndrome),
violation of digestion (condition after resection of the stomach and small intestine);
to improve the digestion of food in people with normal gastrointestinal tract function (gastrointestinal tract) in case of nutrition errors (eating fatty foods, large amounts of food, irregular nutrition) and with masticatory function disorders, a sedentary lifestyle, and prolonged immobilization;
preparation for x-ray examination and ultrasound (ultrasound) of the abdominal organs.
The dose is determined individually depending on the degree of digestion disorders.
The average dose for adults is 2-4 tablets 3-6 times a day.
The maximum daily dose is 16 tablets.
Duration of treatment can vary from several days (if the digestive process is disturbed due to errors in the diet) to several months or years (if necessary, permanent replacement therapy).
No prescription needed.
pancreatin – 125 mg
lipase 3000 ED Ph.Eur
amylase 2800 ED Ph.Eur
protease 180 ED Ph.Eur
Excipients:
a) nucleus:
lactose monohydrate – 138.5 mg, potato starch – 3.0 mg, magnesium stearate – 2.8 mg, povidone (medical polyvinylpyrrolidone medium molecular weight, povidone K25) – 10.7 mg
b) shell:
Acryl-EZE® 93O32874 – 28.0 mg [methacrylic acid and ethyl acrylate copolymer [1: 1] (methacrylic acid copolymer, type C) – 11.20 mg, talc – 10.43 mg, titanium dioxide (E 171) – 2.83 mg, triethyl citrate – 1.34 mg, dye of quinoline yellow silicon dioxide – 0.35 mg, sodium bicarbonate (sodium bicarbonate) – 0.34 mg, dye of yellow sunset (E 110) – 0.17 mg, sodium lauryl sulfate – 0 .14 mg.
Hypersensitivity to the components of the drug; acute pancreatitis; exacerbation of chronic pancreatitis; pregnancy and lactation.
Produced in Russian Federation (PHS JSC).

Shelf life: 3 years.
Manufacture dates as well as Expiration dates indicated on the package are in European format which is DD/MM/YY.
Manufacturing date: January 2019 or newer.
Storage:  keep at dry place with temerature under 20° C.
This is original product. It shipped in original package.
One carton box consist 1 carton box with 50 tablets and insrtuction in Russian.
I send product that released for Russian distribution, so it contains text and inscription in Russian language.
Absolutely new condition, not used, not opened.
I send products by registered Air Mail Small Packet (with tracking number).

Usually It takes 3 days (after payment) to send items.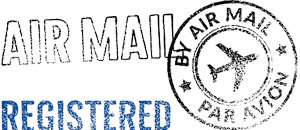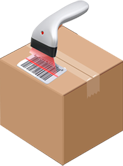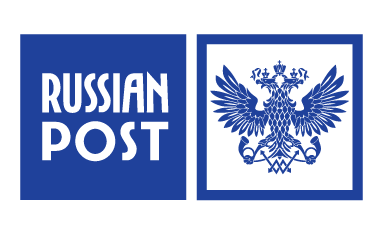 Shipping time 15 ~ 45 days.
Unfortunately, transactions cannot be cancelled after payment has been made.
Please make sure the ship to address is correct at the time of payment. We are not responsible for packages that are shipped to the incorrect address due to buyer error.
| | |
| --- | --- |
| | Austria |
| | Canada |
| | China |
| | Cyprus |
| | Denmark |
| | Estonia |
| | Finland |
| | France |
| | Germany |
| | Greece |
| | Hong Kong |
| | Hungary |
| | Indonesia |
| | Ireland |
| | Israel |
| | Italy |
| | Japan |
| | Latvia |
| | Lithuania |
| | Mexico |
| | Netherlands |
| | Norway |
| | Poland |
| | Portugal |
| | Singapore |
| | South Korea |
| | Spain |
| | Sweden |
| | Taiwan |
| | Thailand |
| | Turkey |
| | United Arab Emirates |
| | United Kingdom |
| | United States of America |
| | Vietnam |