Phosphogliv hepatoprotector enhanced formula phospholipids+glycyrrhizin — 50 capsules
| | | | | |
| --- | --- | --- | --- | --- |
| | | Surface Mail | Avia Mail | EMS |
| | Austria | | | |
| | Azerbaijan | | | |
| | Belgium | | | |
| | Bulgaria | | | |
| | China | | | |
| | Cyprus | | | |
| | Czech | | | |
| | Denmark | | | |
| | Estonia | | | |
| | Finland | | | |
| | France | | | |
| | Germany | | | |
| | Greece | | | |
| | Hong Kong | | | |
| | Hungary | | | |
| | Iceland | | | |
| | Italy | | | |
| | Japan | | | |
| | Latvia | | | |
| | Lithuania | | | |
| | Malaysia | | | |
| | Netherlands | | | |
| | North Macedonia | | | |
| | Poland | | | |
| | Romania | | | |
| | Serbia | | | |
| | Singapore | | | |
| | South Korea | | | |
| | Spain | | | |
| | Sweden | | | |
| | Taiwan | | | |
| | Thailand | | | |
| | Turkey | | | |
| | United Arab Emirates | | | |
| | United States of America | | | |
| | Argentina | | | |
| | Australia | | | |
| | Cambodia | | | |
| | Canada | | | |
| | Chile | | | |
| | India | | | |
| | Indonesia | | | |
| | Ireland | | | |
| | Israel | | | |
| | Mexico | | | |
| | Montenegro | | | |
| | Norway | | | |
| | Portugal | | | |
| | United Kingdom | | | |
| | Vietnam | | | |
Also in PayPal, at the comment field, you can additionally type the address in the language of your country. I'll place it on an label on the parcel to help the local post easier process the parcel.
If you have questions or any trouble you can always contact mesending:
Phosphogliv® | Фосфоглив® | Fosfogliv® : phosphatidylcholine + trisodium salt of glycyrrhizic acid.
Hepatoprotective agent — 50 capsule.

Combined remedy. It has a membrane stabilizing, hepatoprotective and antiviral effect.
Active substances:
phosphatidylcholine (essential phospholipids) — 65mg;
sodium glycyrrhizinate — 35mg.
Take two capsules 3 times a day.
Phosphogliv is:
Proven effects on the causes of liver damage

Liver cell repair

Favorable security profile

Affordable cost of a course of therapy

Wide range of applications

Optimal composition of active ingredients

.
Phosphogliv helps at all stages of liver damage!
— Fatty liver disease (hepatosis)
— Liver cell inflammation
— Liver cell replacement with scar tissue
— Prevention of cirrhosis
Indications for use:
viral hepatitis (acute and chronic)
fatty liver degeneration (hepatosis)
other liver lesions (drug, alcohol, toxic)
cirrhosis of the liver
intoxication
psoriasis
neurodermatitis
eczema
For prophylaxis:
Stress, Bad ecology, Malnutrition, Sedentary lifestyle.
For liver repair:
Overeating, Alcohol intake, Medication.
Phosphatidylcholine (the active substance of phospholipids) is the main structural element of cell and intracellular membranes, it is able to restore their structure and function in case of damage, having a cytoprotective effect. It normalizes protein and lipid metabolism, prevents the loss of enzymes and other active substances by hepatocytes, restores the detoxifying function of the liver, inhibits the formation of connective tissue, reducing the risk of liver fibrosis and cirrhosis.
Glycyrrhizic acid is the main active component of licorice root, which has been successfully used in medicine for more than 3000 years.
Glycyrrhizic acid has an anti-inflammatory effect, inhibits the reproduction of viruses in the liver and other organs by stimulating the production of interferons, increasing phagocytosis, and increasing the activity of natural killer cells. It has a hepatoprotective effect due to antioxidant and membrane stabilizing activity. It potentiates the action of endogenous glucocorticosteroids, providing an anti-inflammatory and anti-allergic effect in non-infectious liver lesions.
No prescription needed.
Take orally, with meals, without chewing, with a small amount of liquid.
The recommended dosage regimen for adults and children over 12 years old is 2 capsules 3 times a day. The duration of use can be up to 6 months, on average — 3 months.
Active substances:
-Phospholipids (the main component of phosphatidylcholine) — 65 mg,
-Sodium glycyrrhizinate — 35 mg.
Excipients:
microcrystalline cellulose — 141.2 mg, calcium carbonate — 204.7 mg, calcium stearate — 0.9 mg, talc — 7.7 mg, colloidal silicon dioxide (aerosil) — 5.5 mg, hard gelatin capsules — 96.0 mg [case: sunset sunset dye yellow (E110) — 1.0%, titanium dioxide (E171) — 1.0%, gelatin — up to 100.0%; cap: titanium dioxide (E171) — 0.2%, dye iron oxide black (E172) — 3.5%, gelatin — up to 100.0%].
Hard gelatin capsules.
Capsule body — orange, lid — black.
The contents of the capsule is a granular powder from white with a slightly yellowish tint to light yellow in color, with a faint specific smell.
Hypersensitivity to glycyrrhizic acid, phosphatidylcholine or other components of the drug.
Antiphospholipid Syndrome.
Pregnancy (data on effectiveness and safety are not enough).
The period of breastfeeding (data on efficacy and safety are not enough).
Children under 12 years of age (data on efficacy and safety are not enough).
Carefully: i

n patients with portal hypertension,

in patients with arterial hypertension.


If you have these diseases, you should consult a doctor before taking the drug.
Shelf life: 3 years.
Manufacture dates as well as Expiration dates indicated on the package are in European format which is DD/MM/YY.
Manufacturing date: 09/2019 or newer.
Storage:  keep at dry place with temerature under 25 ° C.
Produced in Russia.
Manufacturer: Pharmstandart (PHS JSC)

This is original product. It shipped in original package.
I send product that released for Russian distribution, so it contains text and inscription in Russian language.
Absolutely new condition, not used, not opened.
I send products by registered Economy Air Mail
(with tracking number).

Usually It takes 2~4 days (after payment) to send items.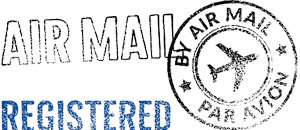 Shipping time: 15 ~ 45 days.
I send products by registered Priority (Surface or Avia) Mail (with tracking number).

Usually It takes 2~4 days (after payment) to send items.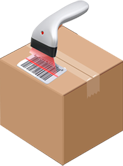 Shipping time: 15 ~ 60 days.
  We accept paypal.

Unfortunately, transactions cannot be cancelled after payment has been made.
Please make sure the ship to address is correct at the time of payment. We are not responsible for packages that are shipped to the incorrect address due to buyer error.