Polisorb Enterosorbent colloidal silicon dioxide powder can 50 g
| | | | | | |
| --- | --- | --- | --- | --- | --- |
| | | Economy Mail | Surface Mail | Air Mail | EMS |
| | Austria | | | | |
| | Azerbaijan | | | | |
| | Belgium | | | | |
| | Bulgaria | | | | |
| | China | | | | |
| | Cyprus | | | | |
| | Czech | | | | |
| | Denmark | | | | |
| | Estonia | | | | |
| | Finland | | | | |
| | France | | | | |
| | Germany | | | | |
| | Greece | | | | |
| | Hong Kong | | | | |
| | Hungary | | | | |
| | Iceland | | | | |
| | Italy | | | | |
| | Japan | | | | |
| | Latvia | | | | |
| | Lithuania | | | | |
| | Malaysia | | | | |
| | Netherlands | | | | |
| | North Macedonia | | | | |
| | Poland | | | | |
| | Romania | | | | |
| | Serbia | | | | |
| | Singapore | | | | |
| | South Korea | | | | |
| | Spain | | | | |
| | Sweden | | | | |
| | Taiwan | | | | |
| | Thailand | | | | |
| | Turkey | | | | |
| | United Arab Emirates | | | | |
| | United States of America | | | | |
| | Argentina | | | | |
| | Australia | | | | |
| | Cambodia | | | | |
| | Canada | | | | |
| | Chile | | | | |
| | India | | | | |
| | Indonesia | | | | |
| | Ireland | | | | |
| | Israel | | | | |
| | Mexico | | | | |
| | Montenegro | | | | |
| | Norway | | | | |
| | Portugal | | | | |
| | United Kingdom | | | | |
| | Vietnam | | | | |
Also in PayPal, at the comment field, you can additionally type the address in the language of your country. I'll place it on an label on the parcel to help the local post easier process the parcel.
If you have questions or any trouble you can always contact mesending:
POLISORB MP has pronounced sorption and detoxification properties. In the lumen of the gastrointestinal tract, the drug binds and removes from the body endogenous and exogenous toxic substances of various nature, pathogenic bacteria and bacterial toxins, antigens, food allergens, drugs and poisons, heavy metal salts, radionuclides, alcohol.
acute and chronic intoxication of various origins in adults and children;
acute intestinal infections of any origin, including food toxicoinfections, as well as diarrheal syndrome of non-infectious origin, dysbacteriosis (as part of complex therapy);
purulent-septic diseases accompanied by severe intoxication;
acute poisoning with potent and poisonous substances, including drugs and alcohol, alkaloids, and heavy metal salts;
food and drug allergies; hyperbilirubinemia (viral hepatitis and other jaundice) and hyperazotemia (chronic kidney failure);
residents of ecologically unfavorable regions and employees of harmful industries for the purpose of prevention.
Inside, only in the form of an aqueous suspension.
To obtain a suspension, the required amount of the drug is carefully stirred in 1/4-1/2 cups of water.
It is recommended to prepare a fresh suspension before each use of the drug and drink it 1 hour before eating or taking other drugs.
The average daily dose for adults is 0.1–0.2 g / kg (6-12 g).
The frequency of reception-3 -4 times during the day.
The maximum daily dose in adults is 0.33 g / kg (20 g).
| | | |
| --- | --- | --- |
| Patient weight, kg | Dosage | Volume of water, ml |
| Up to 10 | 0.5-1.5 teaspoons per day | 30–50 |
| 11–20 | 1 teaspoon without a slide for 1 reception | 30–50 |
| 21–30 | 1 teaspoon with a slide for 1 reception | 50–70 |
| 31–40 | 2 teaspoon with a slide for 1 reception | 70–100 |
| 41–60 | 1 tbsp. spoon with a slide for 1 reception | 100 |
| More than 60 | 1-2 tbsp. spoon with a slide for 1 reception | 100–150 |
Silicon dioxide colloidal
peptic ulcer of the stomach and duodenum in the acute phase;
bleeding from the gastrointestinal tract;
atony of the intestine;
individual intolerance to the drug.
Shelf life: 5 years.
Manufacture dates as well as Expiration dates indicated on the package are in European format which is DD/MM/YY.
Manufacturing date: 09/2019 or newer.
Storage:  keep at dry place with temerature under 30 ° C.
Produced in Russia.
This is original product. It shipped in original package.
I send product that released for Russian distribution, so it contains text and inscription in Russian language.
Absolutely new condition, not used, not opened.
I send products by registered Economy Mail (with tracking number).

Usually It takes 2~4 days (after payment) to send items.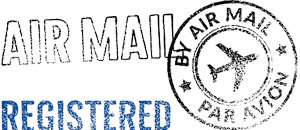 Shipping time: 15 ~ 65 days.
I send products by registered:
---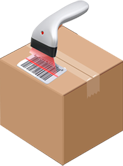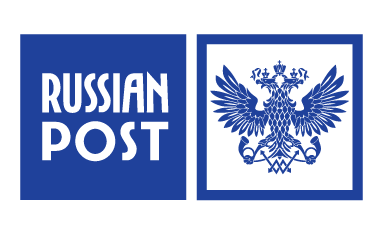 Shipping time: 15 ~ 60 days.
---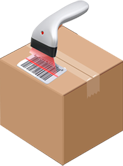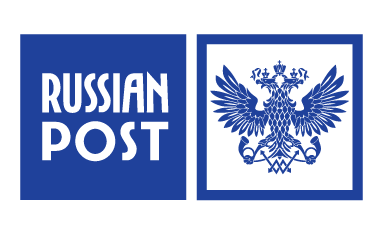 Shipping time: 15 ~ 35 days.
---
Usually It takes 2~4 days (after payment) to send items.
  We accept paypal.

Unfortunately, transactions cannot be cancelled after payment has been made.
Please make sure the ship to address is correct at the time of payment. We are not responsible for packages that are shipped to the incorrect address due to buyer error.