Ursodeoxycholic acid – Ursosan Forte 50 tablets [Free Shipping]
Ursodeoxycholic acid | Ursosan® Forte| Урсосан® Форте – liver and gallbladder support, hepatoprotector when impaired liver function.
New form designed specifically for the convenience of patients in need of high doses of ursodeoxycholic acid.
It has a immunomodulating, hypocholesterolemic, hypolipidemic, cholelitolytic, choleretic, hepatoprotective effect.
Ursodeoxycholic acid is integrated into the membrane of the hepatocyte, cholangiocyte and gastrointestinal epithelial cell, stabilizes its structure and protects the cell from the damaging effects of toxic bile salts, thereby reducing their cytotoxic effect.
Reduces the saturation of bile with cholesterol due to inhibition of its absorption in the intestine, suppression of synthesis in the liver and lower secretion in bile; contributes to the gradual breakdown of cholesterol gallstones, which is achieved mainly due to the dispersion of cholesterol and the formation of liquid crystals; reduces the lithogenic index of bile, increases the concentration of bile acids in it. The result is the dissolution of cholesterol gallstones and the prevention of the formation of new calculi.
It causes an increase in gastric and pancreatic secretion, enhances lipase activity, has a hypoglycemic effect.
The immunomodulatory effect of ursodeoxycholic acid is due to normalization of the natural killer activity of lymphocytes.
Indications for use
uncomplicated gallstone disease: biliary sludge; dissolution of cholesterol gallstones with a functioning gallbladder;
prevention of recurrence of stone formation after cholecystectomy;
chronic hepatitis of various origins (including toxic, medicinal);
cholestatic diseases of the liver of various origins, including primary biliary cirrhosis (in the absence of signs of decompensation), primary sclerosing cholangitis, cystic fibrosis (cystic fibrosis);
non-alcoholic fatty liver disease, including non-alcoholic steatohepatitis;
alcoholic liver disease;
chronic viral hepatitis;
biliary dyskinesia;
biliary reflux gastritis and reflux esophagitis.
Ursosan tablets should be taken orally, without chewing, and washed down with a sufficient amount (1/2 – 1 glass) of pure water.
The optimal time for taking the entire daily dose of Ursosan is evening.
Taken in a dosage of 0,5 to 5 tablets daily, over a long period of time.
In this case, the duration of the course is determined by the rate of dissolution of the stones, as well as the development of positive dynamics of the disease. Taken can last from several months to several years. It is recommended to take the supplement until the stones are completely dissolved, plus for another three months in order to prevent the formation of new ones. The entire daily dosage of the supplement should be taken once a day – in the evening, before bedtime.
No prescription needed.
1 tablet:
Ursodeoxycholic acid – 500 mg
Excipients: corn starch, pregelatinized corn starch, colloidal silicon dioxide, magnesium stearate.
The composition of the tablet shell: opadry white, hypromellose-containing 6, titanium dioxide, macrogol 400
Ursosan®
hypersensitivity to the active and auxiliary components of tablets; X-ray positive (high in calcium) gallstones; non-functioning gall bladder; acute inflammatory diseases of the gallbladder, bile ducts and intestines; liver cirrhosis in the stage of decompensation; severe renal impairment; severe impaired liver function; severe dysfunction of the pancreas; children under the age of 3 years, pregnancy and lactation.
Produced in Czech Republic (PRO.MED.CS Praha a. s.).
Shelf life: 3 years.
Manufacture dates as well as Expiration dates indicated on the package are in European format which is DD/MM/YY.
Manufacturing date: 02/2020 or newer. [EXP 02/2023]
Storage:  keep at dry place with temerature under 25 ° C.
This is original product. It shipped in original package.
One carton box consist 1 tube with 5g cream and insrtuction in Russian.
I send product that released for Russian distribution, so it contains text and inscription in Russian language.
Absolutely new condition, not used, not opened.
I send products by registered Air Mail Small Packet (with tracking number).

Usually It takes 3-4 days (after payment) to send items.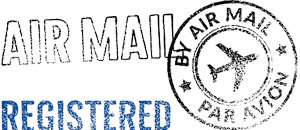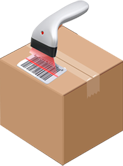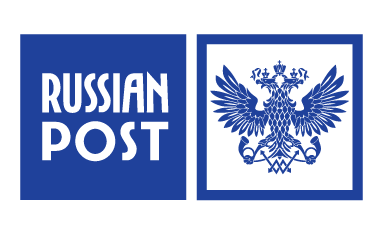 Shipping time 15 ~ 45 days.
Unfortunately, transactions cannot be cancelled after payment has been made.
Please make sure the ship to address is correct at the time of payment. We are not responsible for packages that are shipped to the incorrect address due to buyer error.
We ship to:
| | |
| --- | --- |
| | Austria |
| | Canada |
| | China |
| | Cyprus |
| | Denmark |
| | Estonia |
| | Finland |
| | France |
| | Germany |
| | Greece |
| | Hong Kong |
| | Hungary |
| | Indonesia |
| | Ireland |
| | Israel |
| | Italy |
| | Japan |
| | Latvia |
| | Lithuania |
| | Mexico |
| | Netherlands |
| | Norway |
| | Poland |
| | Portugal |
| | Singapore |
| | South Korea |
| | Spain |
| | Sweden |
| | Taiwan |
| | Thailand |
| | Turkey |
| | United Arab Emirates |
| | United Kingdom |
| | United States of America |
| | Vietnam |
Example of package to shipping
Dear friend!
This page is an add-on to my ebay shop.
This site has an expanded range of products at slightly lower prices. I provide the same service for both ebay orders and orders from this site. You can be sure to receive your order or I will refund your money. All purchases under PayPal's online Purchase Protection program to protect You.