Shopping Assistance

Получите мою помощь по заказу товаров из России "Shopping Assistance":

Поиск нужных Вам товаров.

Приобретение товаров в розничных магазинах (покупка по описанию).

Выкуп и приём интернет заказов(*) в том числе получение со складов или пунктов выдачи транспортных компаний (оплачивается дополнительно) из магазинов, которые не осуществляют
отправку за границу (покупка по ссылке).

Упаковка и отправка товара.
Как это работает.
Дайте мне ссылку (или описание) и переведите деньги, а я куплю и вышлю Вам товар.
Не знаете где и как купить, помогу найти товар, выкуплю и отправлю его Вам.
Без дополнительной оплаты сделаю фото товара, заполню таможенную декларацию, отложу на хранение, объеденю несколько заявок в одну посылку.
Оплата через PayPal, а значит 100% защита покупателя.
Стоимость услуг.
В дополнение к стоимости самого товара, вы оплачиваете:
доставку из интернет магазина до адреса в России;
в случае, если требуется получение со склада транспортной компании, дополнительно оплачивается 3,5$;
мои комиссионные – 12% к стоимости товара (минимум 12$, максимум 100$);
упаковочный материал (стоимость упаковки зависит от габарита и веса товара);
почтовые услуги (по тарифам почтовых служб);
комиссии платежной системы.
Способы доставки.
почта авиа
почта наземная
EMS
курьерская экспресс-доставка CDEK
Порядок оформления заявки и оплаты заказа:
1) Заполните поля в форме для заказа.
2) Внесите предоплату за товар.
После отправки заявки, я её обработаю и выставлю счет, Вы получите счёт на свой PayPal аккаунт. После оплаты данного счета, я выкупаю для Вас товар. Когда товар будет доставлен (куплен), Вы получаете уведомление. Если в заявке было несколько товаров, то я уведомлю Вас о получении всех заказанных товаров.
3) Дайте распоряжение на отправку товара и выбираете способ доставки.
Я упакую и взвешаю товар, а затем направлю второй счёт на Ваш аккаунт PayPal с окончательной суммой.
4) Оплатите доставку и ожидайте заказ.
После оплаты счета я отправляю посылку в течении 1-2 рабочих дней. Посылки имеют номер для отслеживания. Срок доставки зависит от способа доставки и удаленности получателя.
Способы оплаты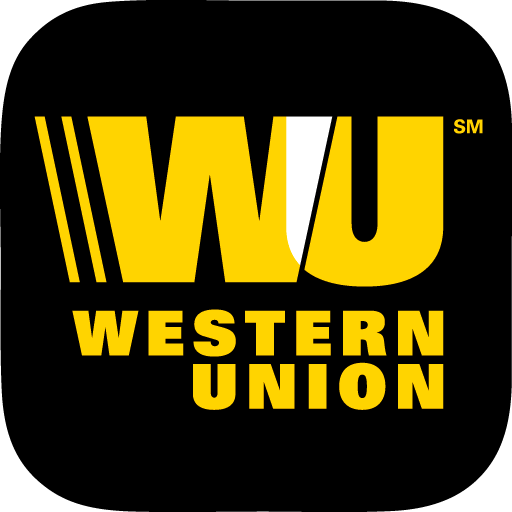 Форма для Вашей заявки
Shopping Assistance
Shopping Assistance
Get my help ordering goods from Russia:
Search for the goods you need.

Purchase of goods in retail stores (purchase by description).

Redemption and acceptance of online ordersСодержимое подсказки from stores that do not carry out sending abroad (purchase by reference).

Packing and sending of goods on your adress.

How it works.

Give me a link (or description) and transfer the money. Then I'll buy and send you the goods.

Don't know how to buy or where to buy? I'll help you find the goods. I'll redeem and send it to you.

I'll take a photo of the goods, fill out the customs declaration, put off on storage, combine several applications with your goods into one package. And I'll do it for free.


Payment via PayPal, which means 100% buyer protection.

Cost of my srvices.

In addition to the cost of the good itself, you need pay:

Delivery from an online store onto address in Russia;

in the case that getting from the warehouse of the freight transport company is required, an additional charge $3.5 is paid;

my commission – 12% of the cost of goods (minimum $12, maximum $100);


packaging material (the cost of packaging depends on the size and weight of the goods);

postal services fees (according to the tariffs of postal companyes);

payment system fees.

Delivery methods.

air mail
surface mail
EMS
courier express delivery (CDEK)


The method of registration of the application and payment:

1) Fill in the fields on the order form.
2) Make prepay for the goods.
After sending the application, I will process it and issue an invoice, you will receive an invoice to your PayPal account. After paying this bill, I redeem the goods for you. When the goods are delivered (purchased), you will receive a notification. If there were several products in the application, then I will notify you of the receipt of all ordered goods.
3) Give me an disposition to send the goods and choose a delivery method.
I'll pack and weigh the goods, and then send a second invoice to your PayPal account with the final amount.
4) Pay for shipping and wait your order delivery.
After paying the bill, I send the package within 1-2 business days. Parcels have a tracking number. Delivery time depends on the delivery method and remoteness of the recipient.

[/ads_color_box]

The Form



Shopping Assistance

러시아에서 상품을 주문할 때 도움을 받으십시오:

당신을 도우십 필요한 물품을 검색하십.

상품 온라인구매 또는 소매점에서 주문을 해외로 발송하지 않는 주문을 구매니다.

나는 당신의 주소에 상품을 포장하고 보내기.
작동 방식.
나에게 링크 (또는 설명)를주고 돈을 송금하십시오. 그런 다음 물건을 사서 보내겠습니다.
구입 방법 또는 구입처를 모르십니까? 물건을 찾도록 도와 드리겠습니다.
나는 할 수있다 스토리지를 를 위해 연기하고 여러 순서 하나의 패키지로 결합합니다. 그것을 무료로 할 것입니다.
PayPal을 통한 결제로 100 % 구매자 보호를 의미합니다.
서비스 비용.
제품 자체의 비용 이외에,당신은 지불합니다:
온라인 상점에서~에게 러시아의 주소로 배달;
당신이 지방의 캐리어 창고에서 그것을 얻을 필요가 있다면,3.5$의 추가 요금이 부과됩니다;
내 수수료는 제품 가격의 12%입니다(최소$12,최대$100);

포장 재료(포장 비용은 제품의 크기 그리고 무게에 달려 있습니다);
우편 서비스(우편 서비스 요금);
결제 시스템 수수료.
납품 방법.
공기 우편물
지상 우편물
EMS
특사 급행 납품

등록 절차 및 지불:
1)는 순서 형태로 필드를 입력합니다.
2)제품을 위한 선금을 만드십시오.
요청을 보낸 후,나는 그것을 처리하고 송장을 발행합니다,당신은 당신의 페이팔 계정에 송장을 받게됩니다. 이 청구서를 지불한 후에, 나는 당신을 위한 제품을 살 것입니다. 제품이(구입)전달 될 때,당신은 알림을 받게됩니다. 요청에 여러 항목이 있다면,나는 모든 주문 항목의 영수증에 대해 알려드립니다.
3)저에게 나가 선적을 위한 당신의 순서를 준비해서 좋은 메시지를 보내십시오. 선택하는 납품 방법을 주십시오.
나는 포장 및 항목의 무게를 한 다음 최종 금액과 페이팔 계정에 두 번째 송장을 보낼 것입니다.
4)납품을 지불하고 순서를 기다리십시오.
청구서를 지불한 후에,나는 1-2 영업일 이내에 소포를 보낼 것입니다. 소포는 추적 번호를 가지고있다. 배달 시간은 납품 방법 및 받는 사람의 거리에 달려 있습니다.
The Form